Happy New Year everyone! The year of Star Wars, sorry, 2015 is now behind us. This means two things: We can finally stop using the word "Dank" and we can now be excited for some of the things this year is bringing us. Today, I thought I would have a look at some of those things, and talk about why I am excited for them. I'll break them into category, or this list would go on and on. I will be talking about Movies and TV shows today.
Movies of 2016.
This year looks like we will be having quite the line up of movies. With over 7 comic book movies, 2 or more video game movies, a Star Trek AND Star Wars film…the list goes on and on. I am excited for so many films this year, so I will talk about the ones that stand out to me. These are in no order, but I will mention the one I am most excited for at the end.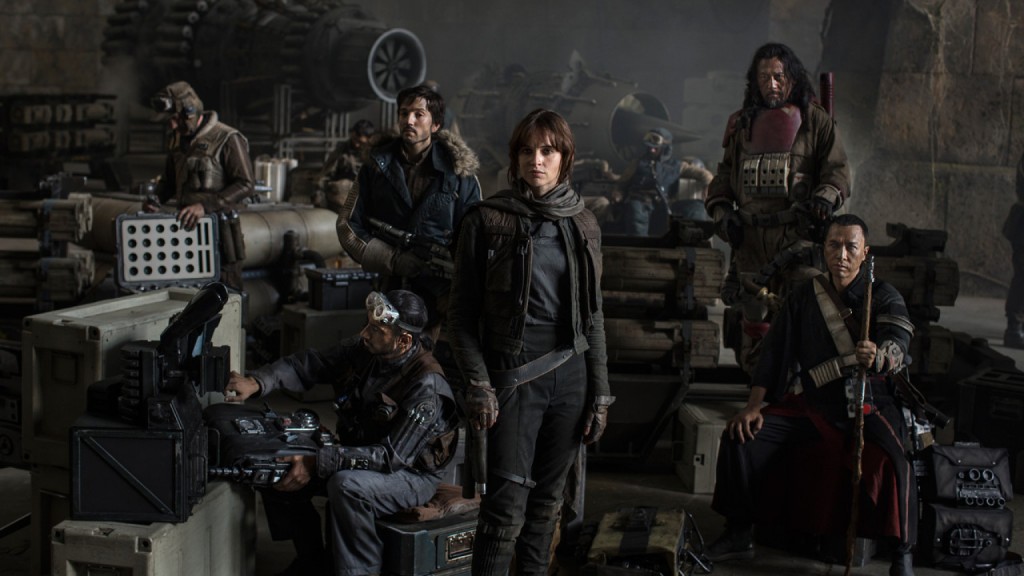 Captain America: Civil War. I was amazed by the first two Captain America films, especially the second one. Winter Soldier did an amazing job telling the story it had to, and I really liked the style of the film. When Captain America: Civil War was announced, I jumped up in excitement. And to hear that the Russo brothers would be doing this one too made me really happy. The cast is really good for this film, with Chris Evans and Robert Downey Jr. pitted against each other, while the other avengers have to pick a side. It seems that the story will be driven by the Winter Soldier, and it is great to see him back. This film also marks the first live action appearance of a great character, that being Black Panther.
Deadpool. Badass, smart ass, great ass. I love the marketing campaign for this movie. It just looks so funny. I love Ryan Reynolds, and I think this role is perfect for him. The movie looks like it will be one of the most fun films of the year, and I will be super excited for it to come out. I cant wait to see  this legendary character portrayed on the big screen. I mean, that costume is perfect.
Batman V Superman: Dawn of Justice. Now, the recent trailer for the film was awful, and it gave away WAY to much. But, as a comic fan, I am still super excited to see these two comic book legends appear together on the big screen. I am nervous to see how this film turns out though. I am not sure I trust the director, and he might repeat Man Of Steels mistakes towards the end of that film (ie. The needless fight).
Suicide Squad. This film looks like fun. I love villains in films, especially comic book movies. A hero is only as good as his/her villain. Now, a team up of many villains, forced to do good for the government? I am already on board. The characters look like a lot of fun, and I am super excited to see a new Joker. It will be hard to say goodbye to the joker from The Dark Knight, but I am still pumped. The characters look great, and I cant wait to see their on screen interactions with each other.
Doctor Strange. Now, I don't know much about the character, but I do love the actor. Benedict Cumberbatch is an incredible actor, and I cant wait to see how he portrays this intriguing character in this magical world. This is supposed to be the film that introduces magic into the MCU, so it is exciting in that respect too. I think the cast for this film is great, and it will be interesting to see a marvel film about a character who is pretty new to me.
Star Wars: Rogue One. This film is going to be great. If you didn't know, I am a MASSIVE Star Wars fan. I absolutely loved The Force Awakens, and I am so ready for this new era of Star Wars. Next after The Force Awakens is Rogue One, the story of how the Death Star plans were stolen. That's basically all we know about the film, apart from some key cast members. My favourite of the cast announced is Alan Tudyk, who portrayed Wash in Firefly. We have only seen one photo from Rogue One, and in it we see most of the cast members, dressed in worn out clothes. As can be seen, Disney is continuing the whole "practical sets and effects" from The Force Awakens. Plus, the film is a heist Film! Isn't that great?
While there are more films, like Assassins Creed and Star Trek: Beyond, I don't know how I feel about those yet. The film I am most excited for is…(drum roll)…Rogue One! I cant wait to see a good Star Wars prequel. And Like, It's Star Wars!
TV Shows.
Now, for shows I am mostly excited for the return of some of my favourite shows, and finding out what will happen at the end of them. I am excited two new shows inpaticular, and I'll talk about that below. Once again, these are in no particular order. (Spoilers for The Flash, Arrow, Star Wars Rebels and Game Of Thrones)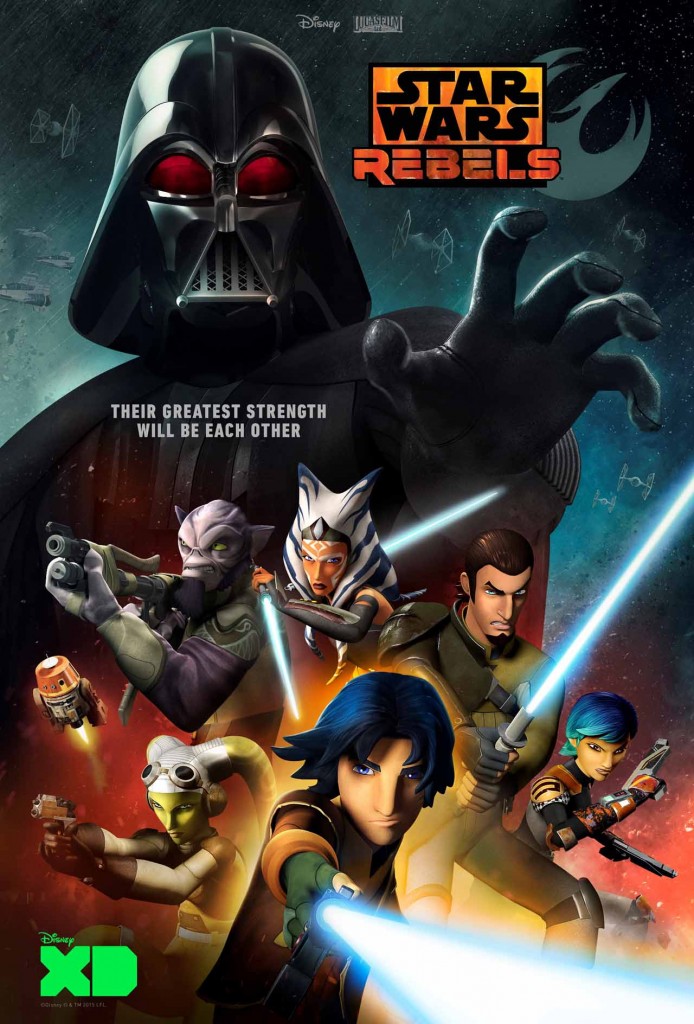 Arrow. I love Arrow. Why? I don't really know. The show is just really fun to watch, and I love seeing this universe portrayed on the small screen. The characters are interesting to watch, and I love finding out about the story. I cant wait to find out if Felicity died. I hope she did, as while I enjoy her character in small doses, her relationship with Oliver doesn't feel right and she is overused. I also want to see how they defeat the villain, and I want to see how it connects with the Flash and one other show I will mention later.
The Flash. The Flash is a great comic book show. It's fun, the world is entertaining and interesting and it has great characters. The Villains are great, and feel like they have been ripped right out of the Comics. I feel like the character of the Flash is really fun, even though I feel like he needs to have a little more fun when he faces off with his foes. I cant wait to see what happens with Wally West (I'm thinking the Spin-off) and whether Wells will help Zoom or side with team Flash.
Star Wars: Rebels. Finishing off there mid season last year with an exciting episode based all around Ezra and the Force, Rebels is at its strongest. Absolutely Outstanding characters, such as Kanan, surround the show, and I am loving it. Not only are we getting great characters and story, we're getting more Star Wars. With the outstanding hit of The Force Awakens, I have never been more in love with Star Wars. I cant wait to get back to this world, and I cant wait to see the duel that the show has been building to. Ashoka vs Vader.
Game Of Thrones. I love the world of Game Of Thrones. The world is an incredible place, with amazing characters we love, or love to hate. I cant wait to see what happens to Jon Snow. I was so sad when he died at the end of the last season. I love the event that Game Of Thrones is, and when it returns I will surely have a party with a bunch of people over to watch the premier.
Luke Cage. I LOVE JESSICA JONES. SO MUCH. The character of Luke Cage had a huge role in it, and I am so happy he is getting a series. I loved Mike Colter's version of the character, and I love the character in the comics. I cant wait for this show and when it comes out I will disappear until I have finished watching it.
Legends Of Tomorrow. This show is building up to be amazing. Taking some of the best characters from The Flash and Arrow and throwing them into a team of time travelling hero- sorry, "Legends" – is a great Idea.  The villain is great and the cast is too. I love Brandon Routh's Atom, and the Firestrom duo. White canary, who I believe to be the best character on Arrow apart from Oliver himself, is on this show and I love it. This show feels like an event, and I will be watching all of the way.
Now, that'll do it, right! On Monday, I'll talk a little bit about Video Games and Books I am excited for this year. This post got a little long.
So do you have any thoughts? Email us at feedback@geek-podcast.com, tweet us @OfficialGeEKPod or leave a comment below telling us your thoughts. All our other contact details can be found here.
Thanks for reading, I've been Alex, and Catch-ya next time!